TOILET PAPER HOLDER COVER
¥1,500+Tax
Popular DINER series appears with a toilet paper cover!
"Diner" series which imagined the drive-in in the United States and was made.
This time, I become a toilet paper holder cover and it is an appearance!
A color is all the 3 colors of black navy gray.
The design from which the red "DINER" logo in a dark color becomes an accent.
I gave one wash processing to the cotton canvas of the ecru place from the state used as the product.
Since the upper and lower sides are divided by the snap button, removal is comfortably possible!
It is one point which livens up a toilet casually!
※LOT※
1pc
※SIZE※
33×16.5cm
※CATALOG No.※
101218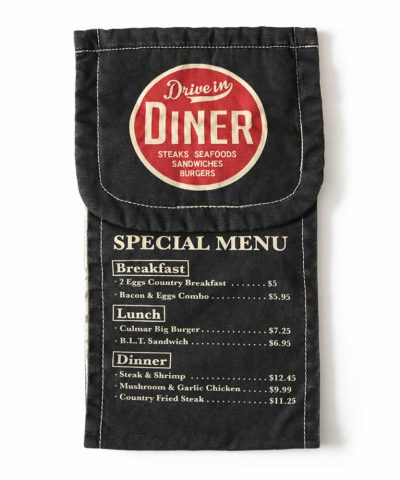 BLACK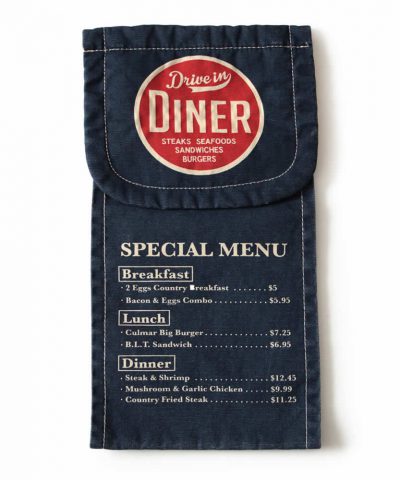 NAVY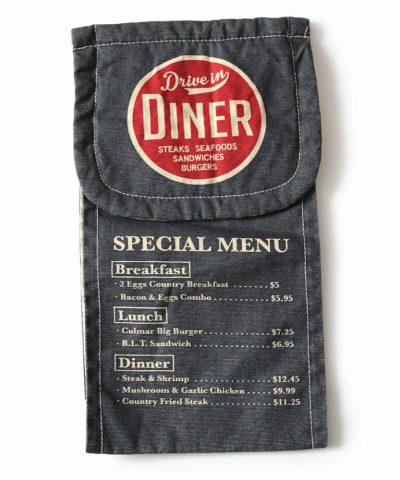 GRAY

To the company
We are looking for the retail stores and the wholesale firms who want to sell the goods of "CULTURE MART".
Please contact us first.