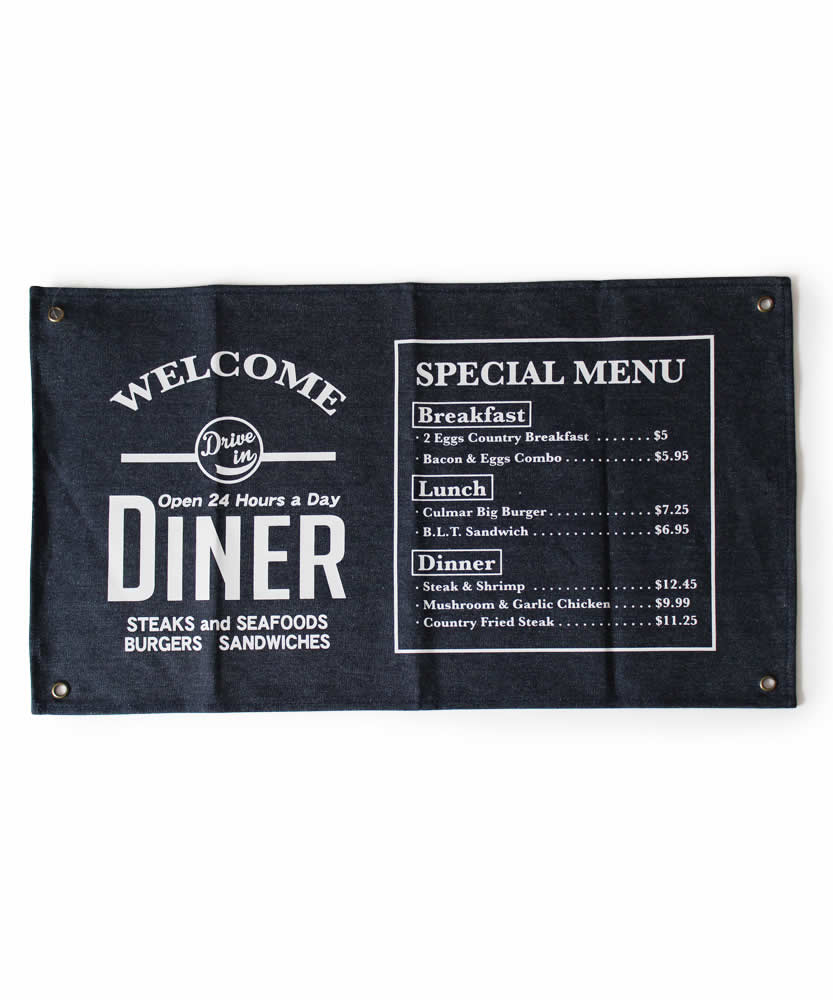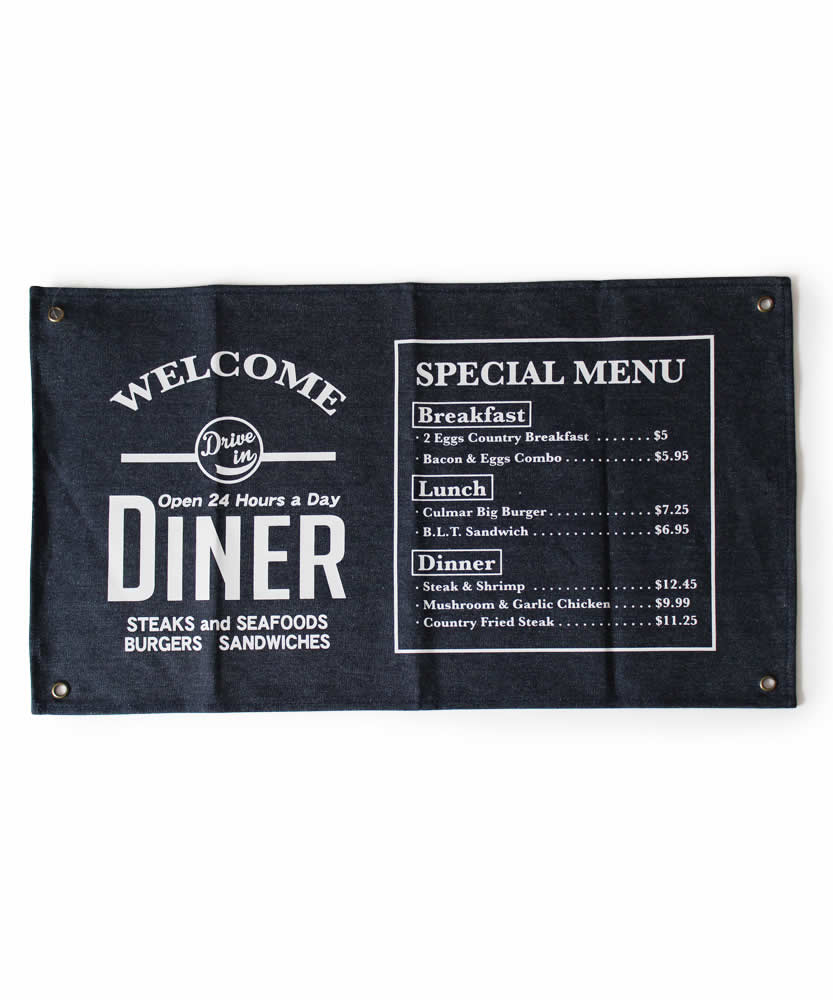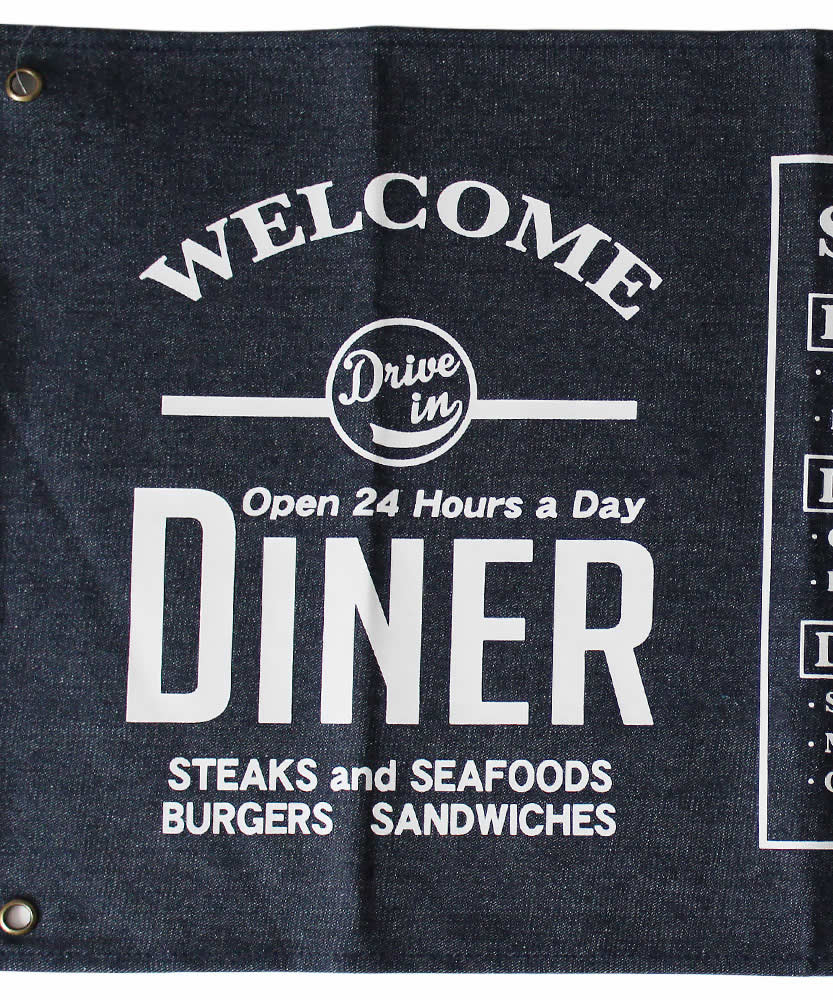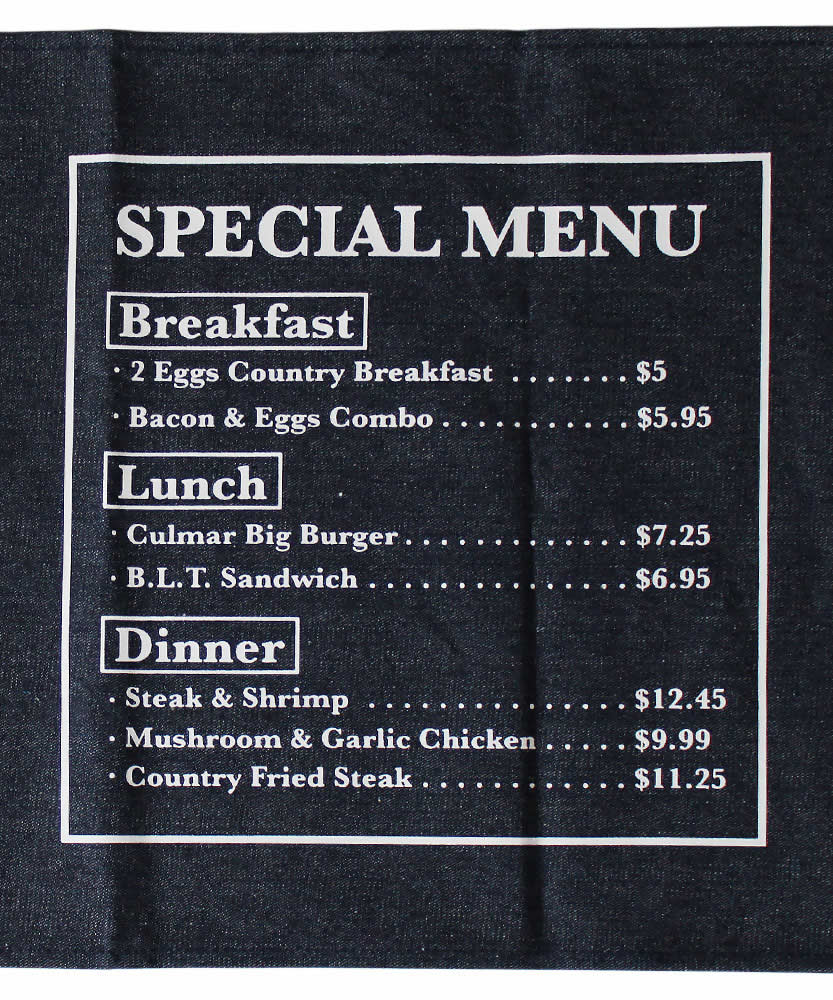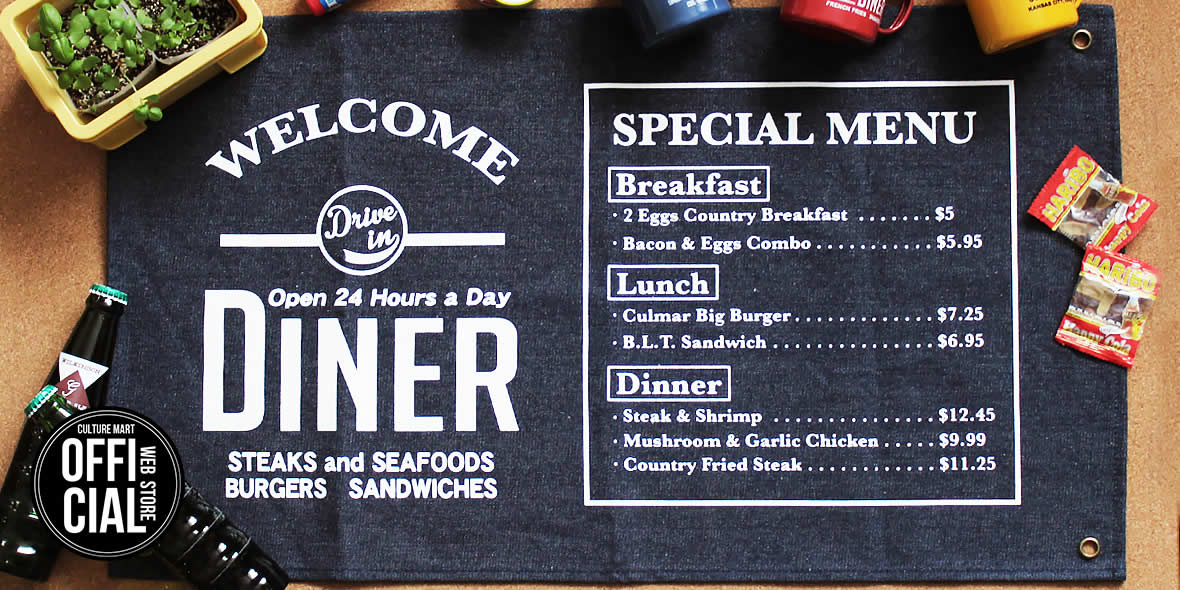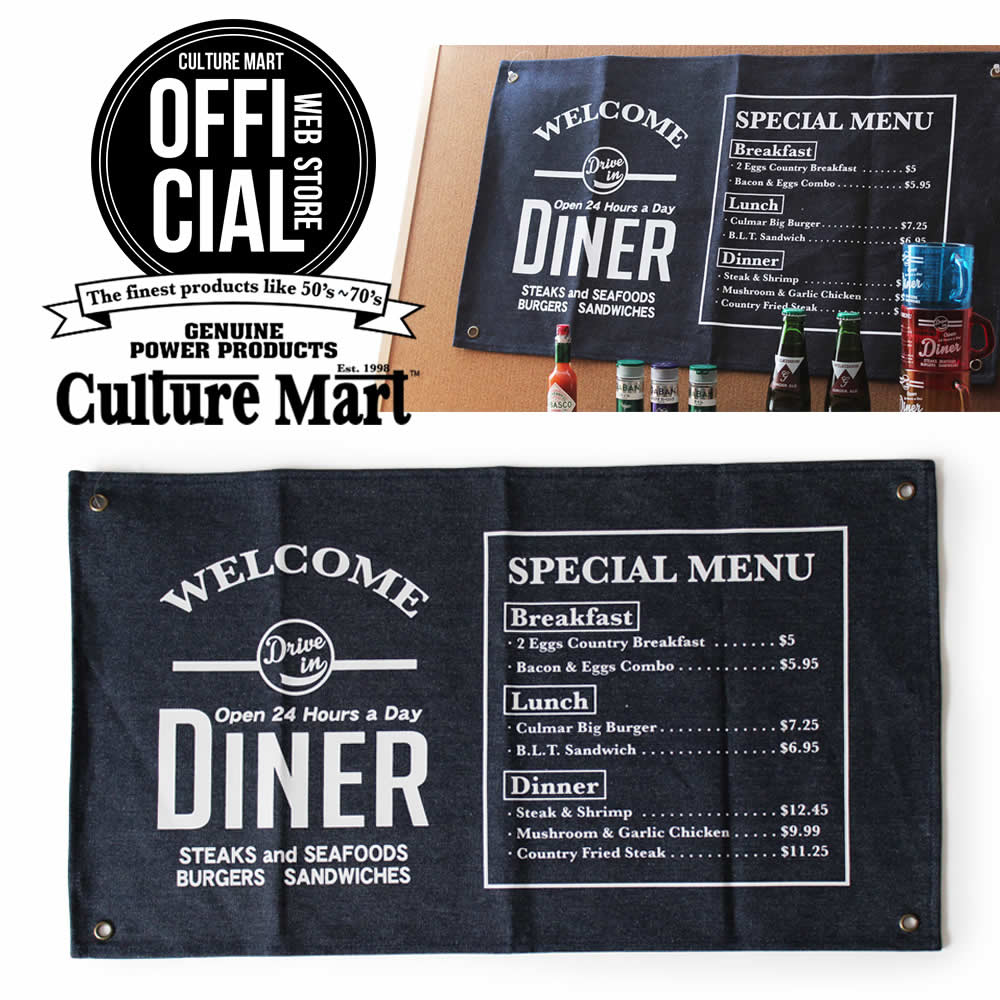 Denim lover must! The cloth of a DINER logo appears!
"Diner" series which imagined the drive-in in the United States and was made.
This time, I become a denim banner and it is an appearance!
The design which gave the white print to the denim fabric and I made it in the style of a menu.
As for decorating the wall of the room, since ハトメ is attached to four corners, it is also GOOD to display as matting like free crossing, of course!
It is one sheet which livens up American one, in addition the production of the room!
※Size※
40x70cm
※Lot※
1pc
※Catalog No.※
101219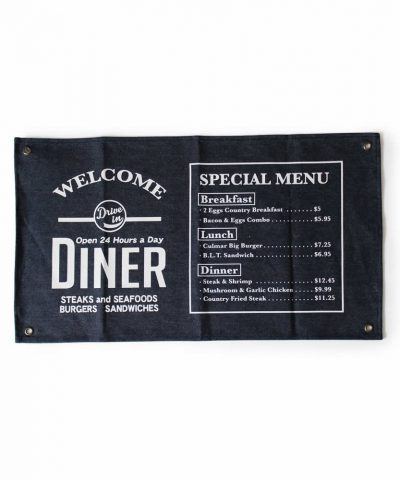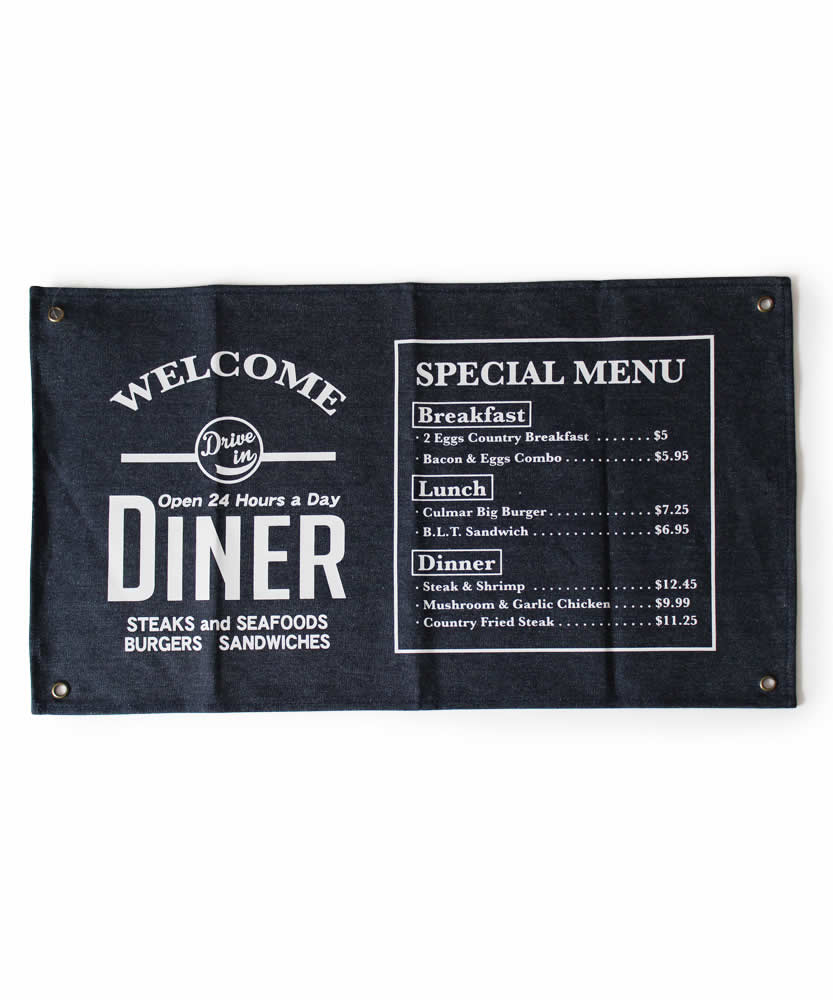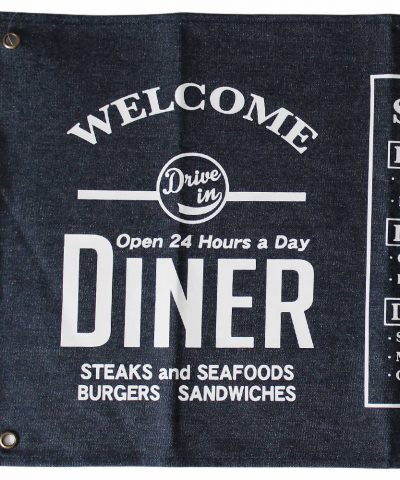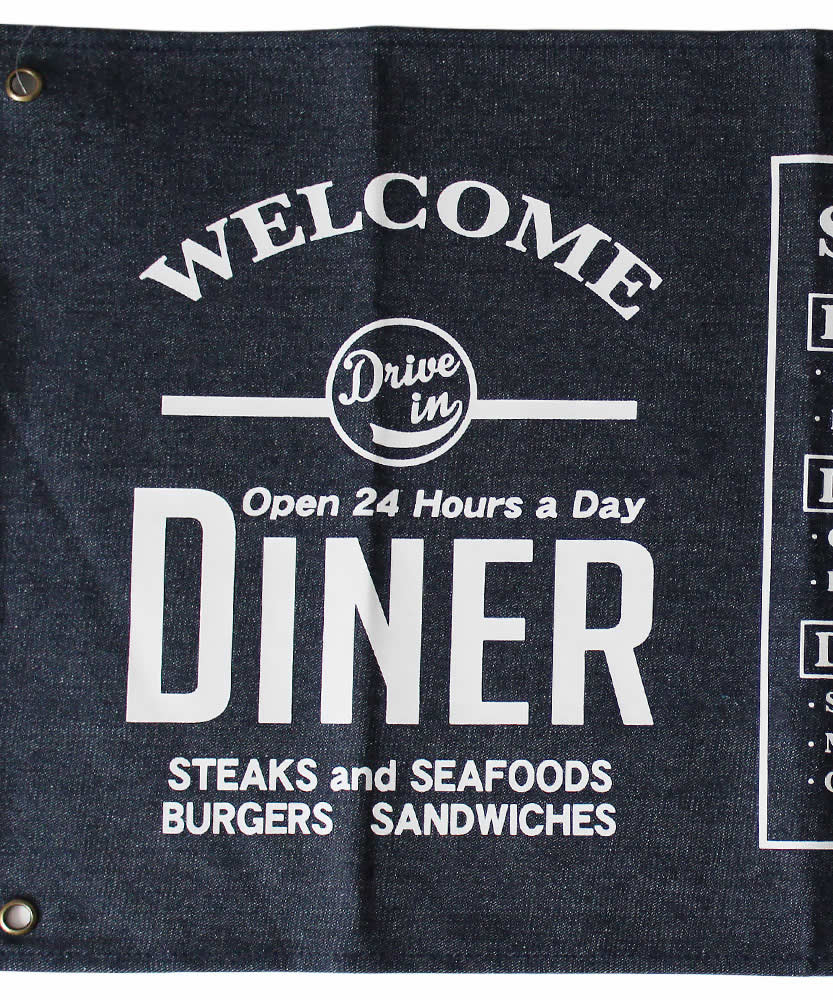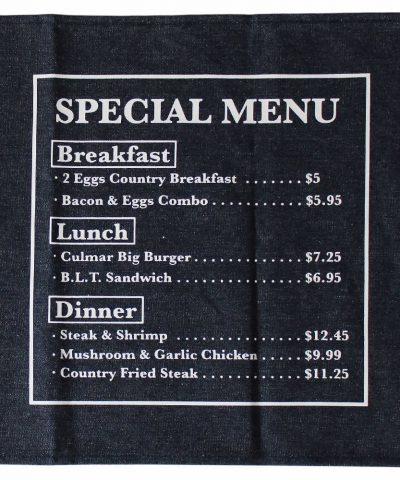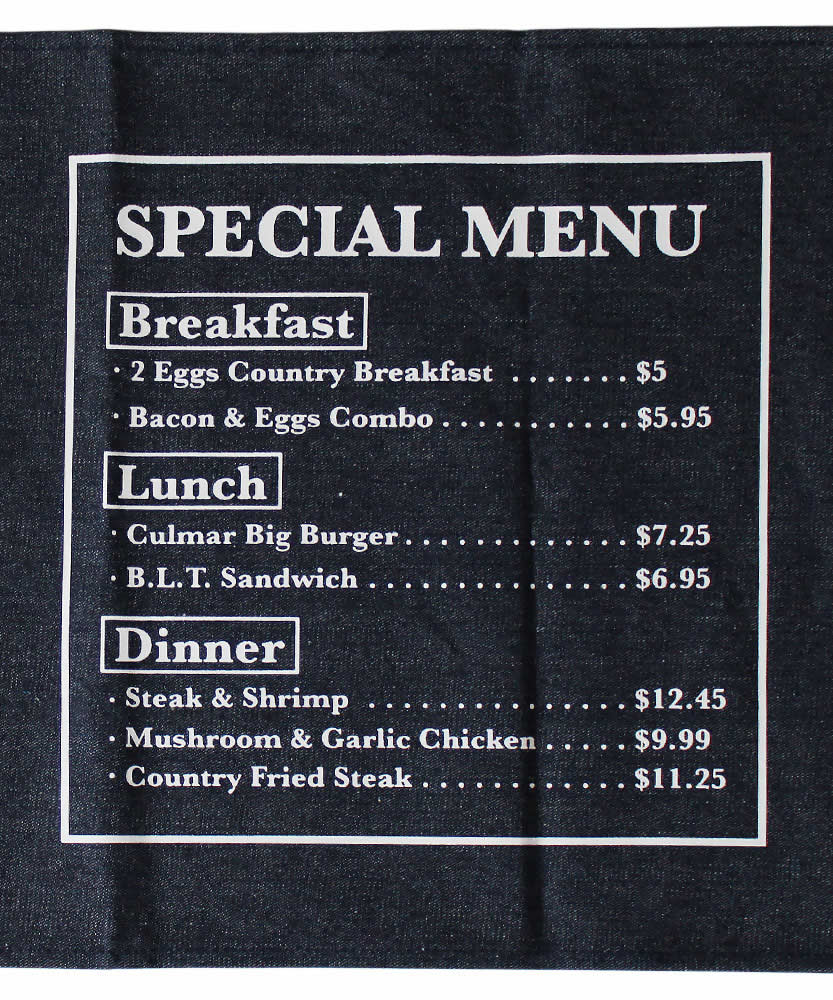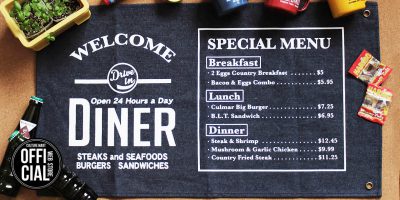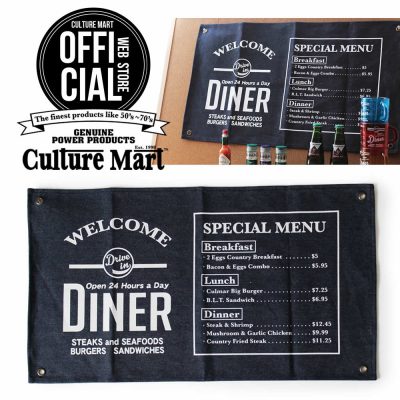 To the company
We are looking for the retail stores and the wholesale firms who want to sell the goods of "CULTURE MART".
Please contact us first.