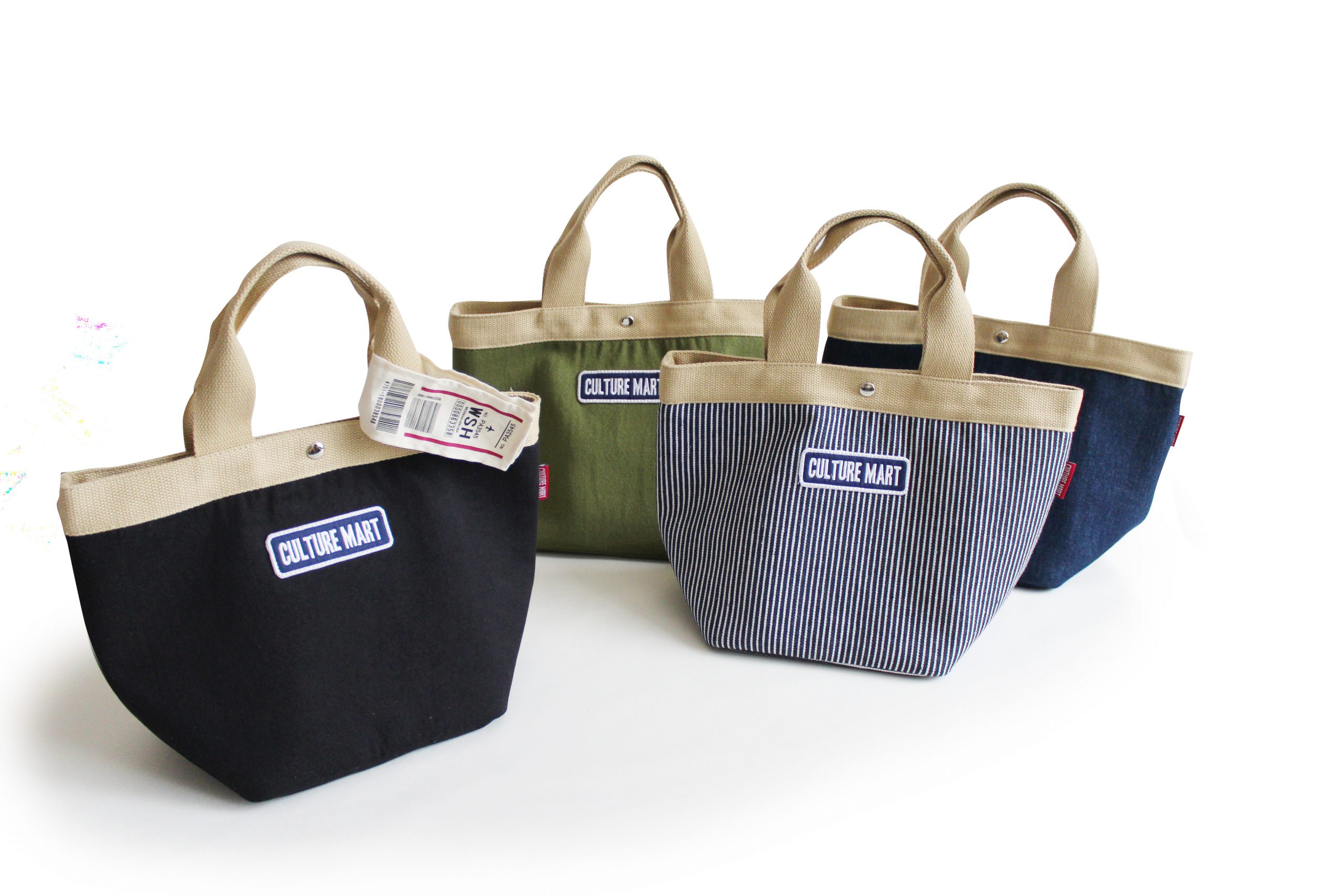 LUNCH TOTE BAG
¥3,700+Tax
Easy-to-use lunch tote with flap and lining!
From Culture Mart, lunch tote bags using canvas fabric appeared!
With solid firm cotton canvas, with CULTURE MART patch.
Designed a woven name of red that will be accent on the side.
This item made with the main purpose of lunch bags, excellent in functionality.
UP rectangle, up stability and capacity when putting a lunch box.
Using black polyester ground inside, specifications that make it harder for dirt to stand out than canvas.
And the most important point is a button type flap!
Of course you can put more luggage than regular button types, as well as hide the contents of the bag!
When it is not enough baggage to use the flap, it is active as an inner pocket,
You can fasten with the button as usual.
After I finished using the lunch box, the point that the bag can also be small is a pleasing point.
Of course not only for lunch boxing but also for shopping so far!
It is a preeminent lunch tote bag with functionality!
※Size※
22.5×33cm
(Bottom:16×17cm/Handle:31cm)
※Lot※
1pc
※Catalog No.※
101257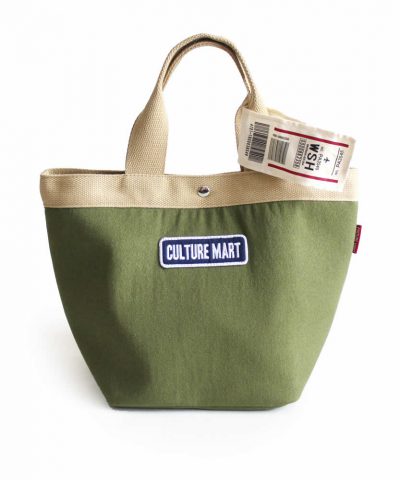 101257-1:GREEN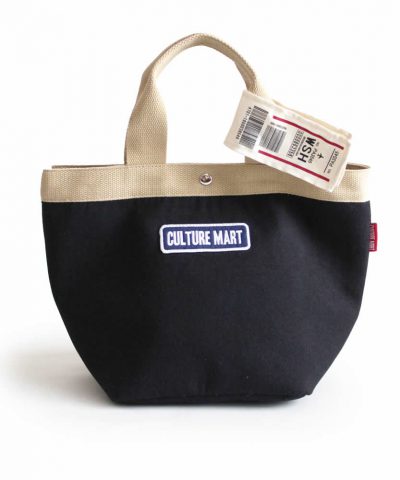 101257-2:BLACK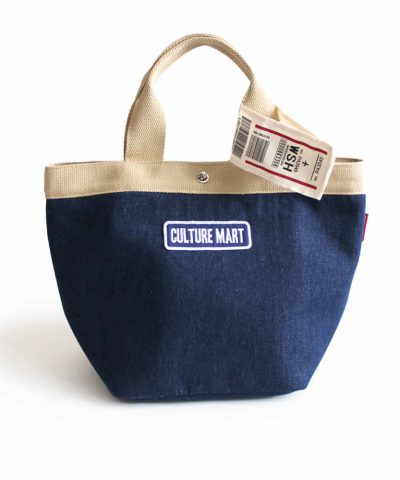 101257-3:NAVY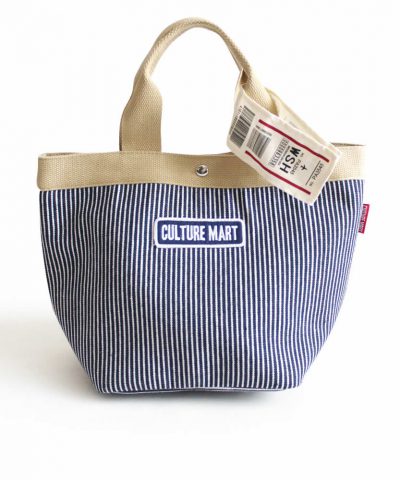 101257-4:STRIPE

To the company
We are looking for the retail stores and the wholesale firms who want to sell the goods of "CULTURE MART".
Please contact us first.