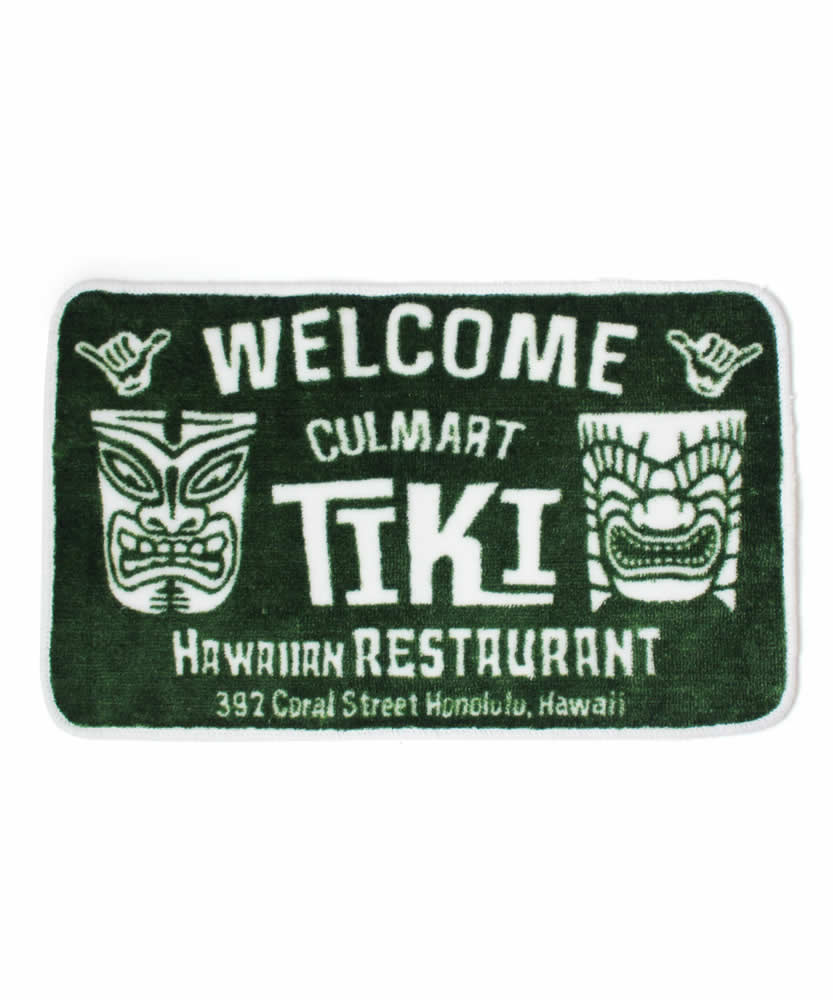 Floor mat which designed Hawaiian TIKI statue! h2>
When Culture Mart designed Hawaiian, it became like this!
Various rich floor mats also appeared in Hawaiian miscellaneous goods.
It is also a symbol of Hawaii in green fabrics
I designed an impact TIKI statue!
The surface is made of acrylic, and the back is subjected to anti-slip processing.
You can use it in various places depending on the use such as entrance, bathroom, living room etc.
With colorful colors and design, floor mat that makes the room Hawaiian atmosphere!
It is perfect for the style of Town & Surf!
※LOT※
1pc
※SIZE※
40×65cm
※CATALOG No.※
101262
To the company
We are looking for the retail stores and the wholesale firms who want to sell the goods of "CULTURE MART".
Please contact us first.