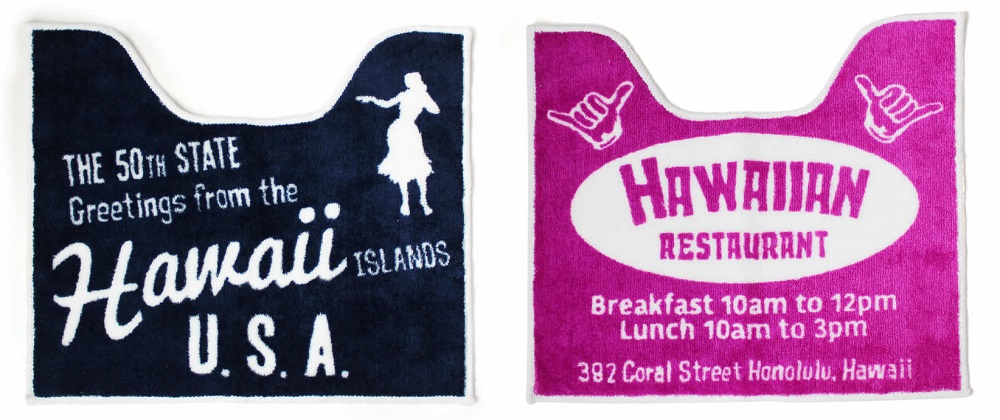 Hawaiian design toilet mat! h2>
When Culture Mart designed Hawaiian, it became like this!
Our popular toilet lid covered · mat series is Hawaiian miscellaneous goods.
To the design of hula dance and Aloha sign,
Culture Mart's unique colors and logo designs are united!
The back side has been subjected to a slip-free process with security,
Also possible washing so functionality is also perfect.
There is also a toilet lid cover, so if you use it aligned fashionable degree UP!
It makes the toilet bright and hawaiian atmosphere with colorful colors and design.
It is perfect for town & surf style toilet mat!
※LOT※
1pc
※SIZE※
53×61.5cm
※CATALOG No.※
101264-1:NAVY
101264-2:PURPLE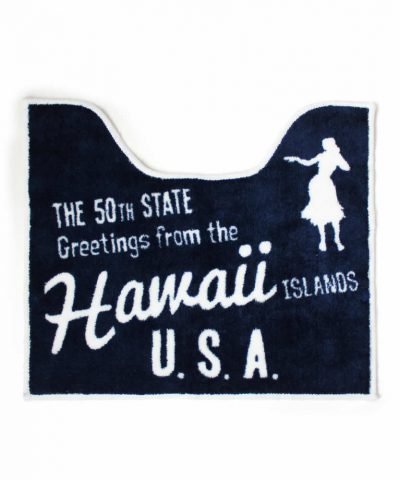 【101264-1】NAVY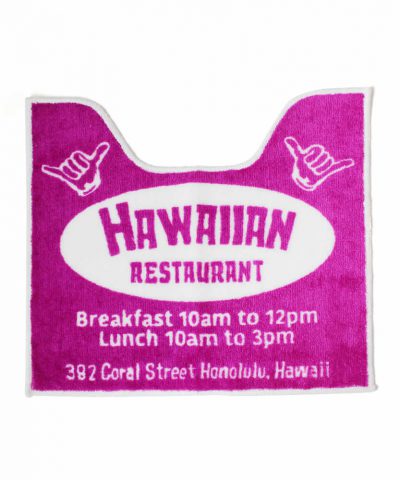 【101264-2】PURPLE

To the company
We are looking for the retail stores and the wholesale firms who want to sell the goods of "CULTURE MART".
Please contact us first.